Aerial Surveys Using Remote Aerial UAV Platforms
Aerial Surveys previously have been notoriously expensive operations, however with access to innovations such as my Aerial Drones, I'm able to survey most areas without any inconvenience and at a cost that won't break the bank.
My aerial camera drones are able to fly from ground level to 400ft above ground making it able to reach and view areas without the need for scaffolding or cranes, therefore being a far more convenient and impressive way to complete the task.
Why risk it?
Health & Safety is what todays world is all about and for good reason. Why send someone 200, 300 or even 400ft up a tower for an inspection when with todays modern technology you can send up and UAV with a HD camera. My aerial survey platforms are capable of taking HD video or hi-res RAW photos from a safe distance.
Cost Effective
Using UAV for the day is a fraction of the cost of a crane or a helicopters and normally no downtime is needed.
Aerial 3D mapping
Our 3D aerial surveys are a great way to check a site or location for planning purposes or even as a site progress report. We can fly over the site with a pre-programmed route taking images as we fly to create a 3D model. Check out this example below:
Here is an interactive model of Howburn on the Morpeth Bypass, if the model is not visible at first just double click in the center of the 3d viewer after it loads and the model will appear.
You can click, drag, and scroll your mouse wheel to control the model.
Below show how the 106 photographs were taken and the method undertaken to make the 3-D model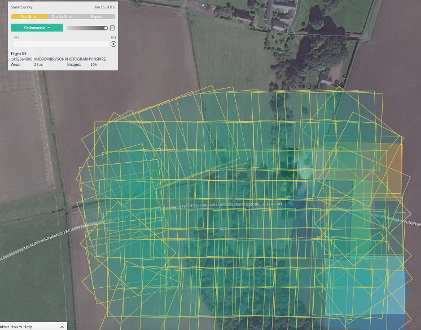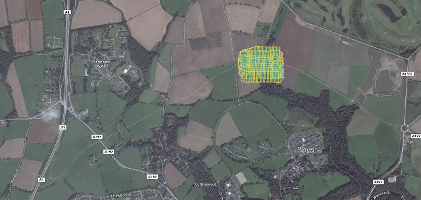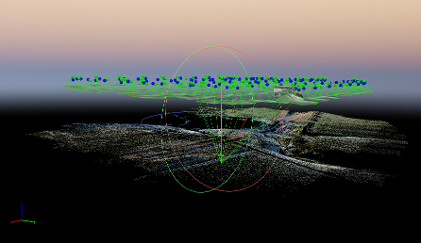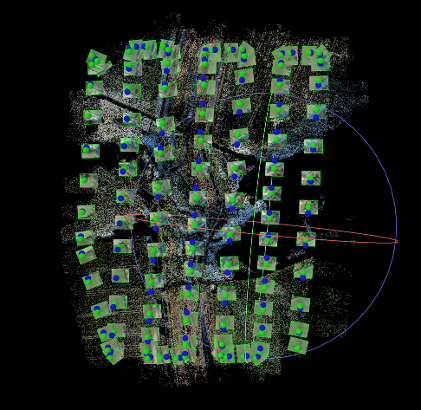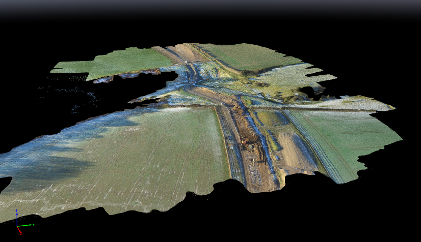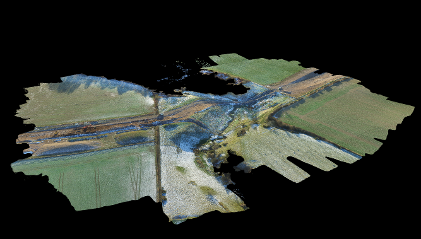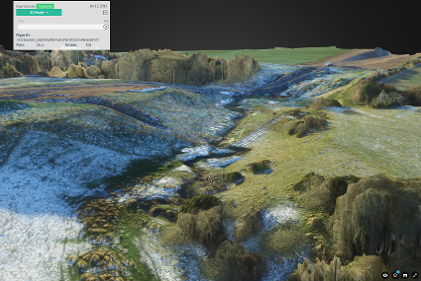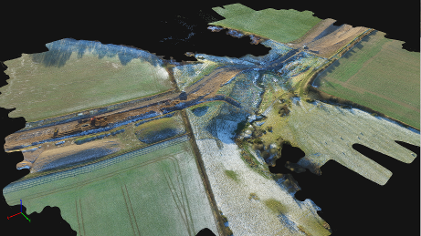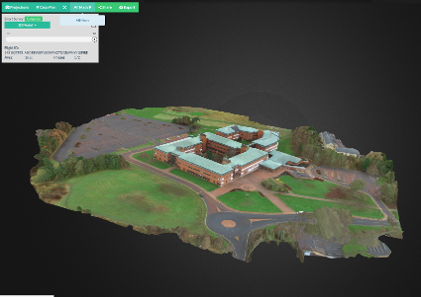 Normalized Difference Vegetation Index (NDVI)
Is a simple graphical indicator that can be used to analyze remote sensing measurements and assess whether the target being observed contains live green vegetation or not.